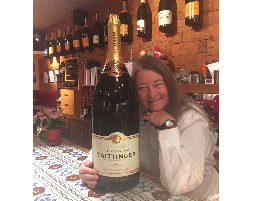 New Year's Eve at Jens'
We love to celebrate the new year by opening another Salmanazar of Champagne and will feature a special prix fixe dinner menu. Ring in the new year with us with a champagne toast at midnight. New Years Eve 2018 Menu
Danish Christmas Dinner
Join us for a classic Danish Christmas dinner featuring a three course menu. Available December 17 - 21, 2019. Christmas Dinner Menu
"A Taste of Ireland" with Alaskan Brewing Co.
Monday, March 4 2019 ~ 5:30 PM
Inspired by our January adventures in Ireland, a tasty menu featuring 5 courses and 6 unique beers from Alaskan Brewing Company. Please call for reservations.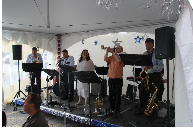 Our Birthday
We celebrate the restaurant's birthday every year in July. This year's celebration will be on Saturday July 13th and will mark 31 years in midtown! We always feature a special menu, live music and lots of fun. Thank you to all of our wonderful customers who have come out to help us celebrate throughout the years!